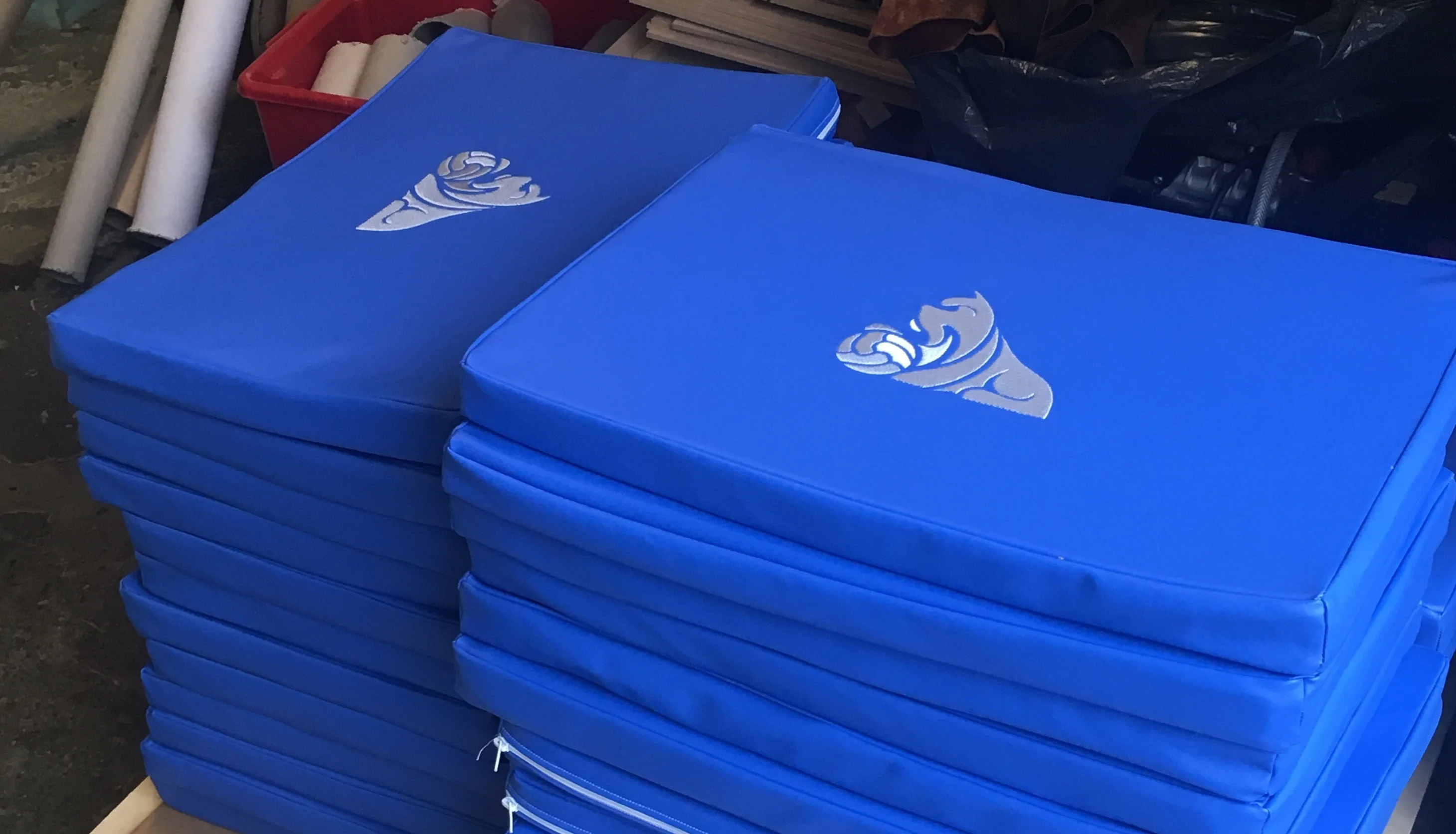 After previously completing a bespoke order for Championship Huddersfield Town, the recently promoted Huddersfield and Yorkshire's sole Premier League representatives came back to Footstools Direct to create a new order for their revamped training ground changing rooms. We had previously made the cushions two years ago with their team logo printed on the front.

These seats fit perfectly in their training grounds and worked perfectly until they wanted a change from their logo to the popular team terrier. We were going back and forth with Huddersfield Town, trying to find the correct shade of material to make sure the cushions were made to the exact requirements. Then came the planning of how to make it. With or without zips, coloured cotton, and all the high-level specifications demanded of Premier League footballers.

After all was agreed upon and decided, we got the cutting out the front of the cushion, which was subsequently sent away to have the terrier logo printed on the front of it. While these were sent away we got to work on fixing the zips together which lead to much frustration and cursing. During this process, the foam was delivered, which I personally would spend hours trying to maneuver inside the terrier case. After putting all our effort and time into making these to the best quality they could be, they were now ready to be sent off to the Huddersfield training ground to replace our previous job, two years prior.

Let's hope that having comfortable bottoms leaves them comfortably at the top of the League!