Saucony is a US brand of sports footwear and apparel. Founded in 1898, the company is best known in the UK for its training shoes and clothing ranges. Saucony "exists to empower the human spirit, with every stride, on every run, and in every community".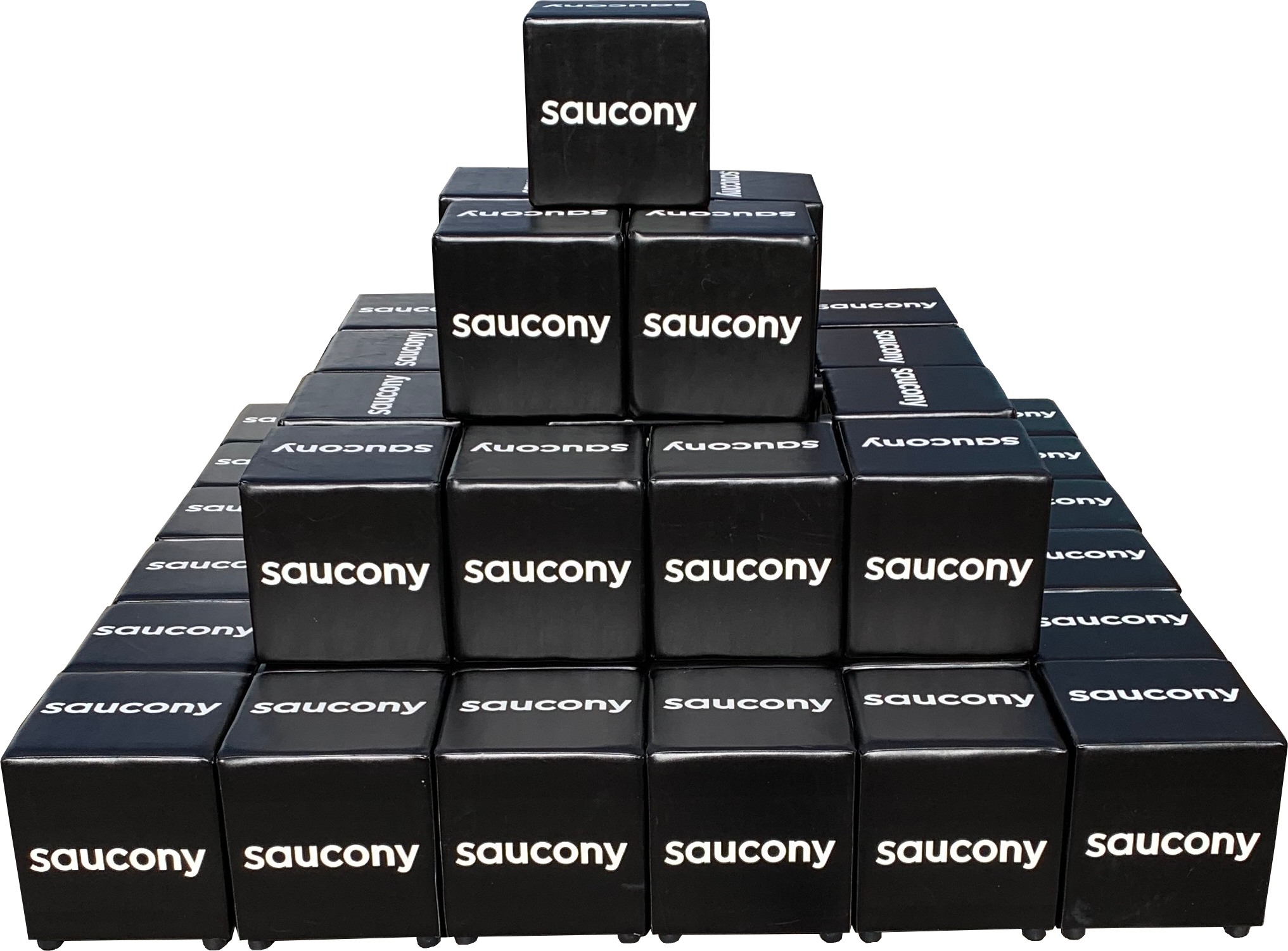 The business is at the cutting edge of sports shoe technology. Saucony "support the whole runner from sole to soul with educational initiatives, inspirational stories, and programs inspired by experiences. Dedicated to sustainability, we're constantly innovating in order to create the best performance and lifestyle footwear and apparel, all with the lightest footprint possible."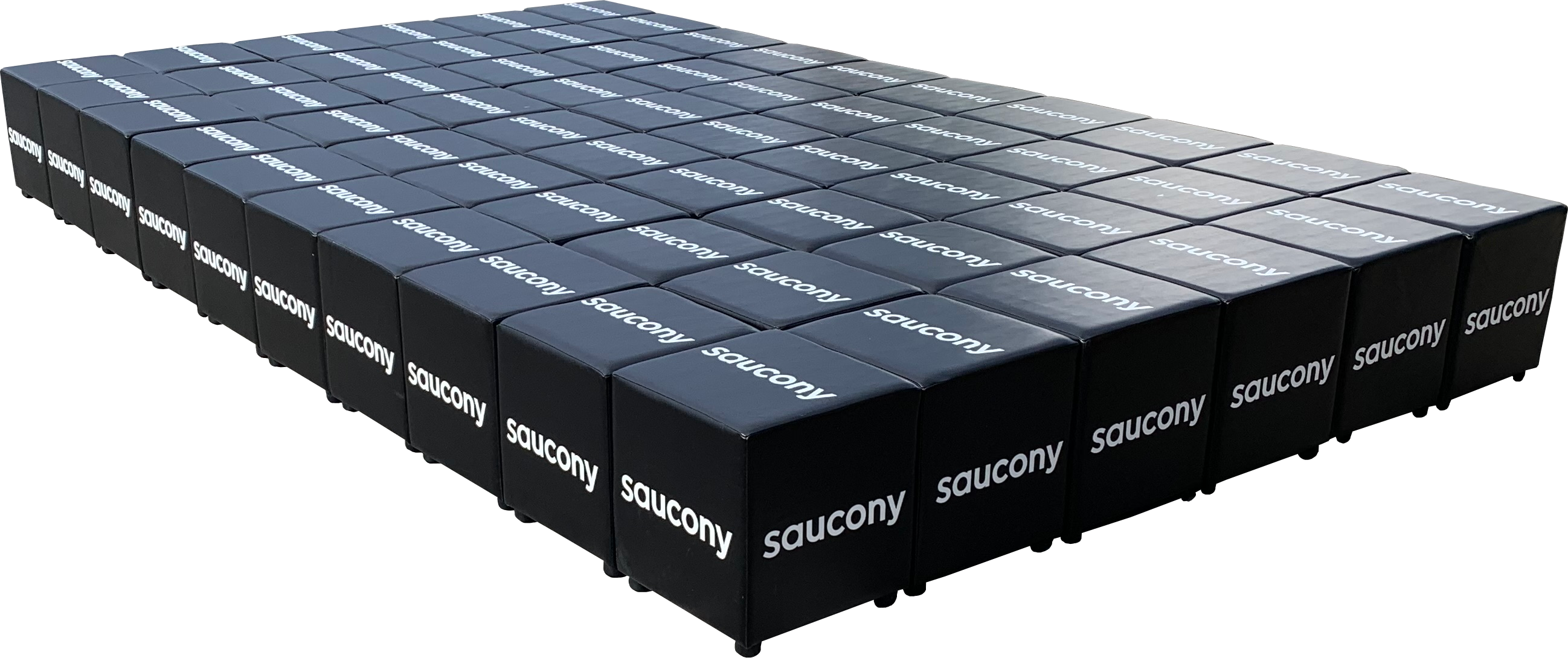 Footstools Direct were delighted to be asked by the company to manufacture branded cube footstools for their stores and concessions in early 2022. The manufacturing process is documented in the accompanying video, which you can view on our Instagram.

Saucony is now the proud recipient of dozens of its own branded seating cubes in outlets throughout the UK and Ireland.